EMERGENCY COMMISSIONS! I'm in a bit of a financial snafu, so my commission rates are half off until I'm out of the woods! Message me if you're interested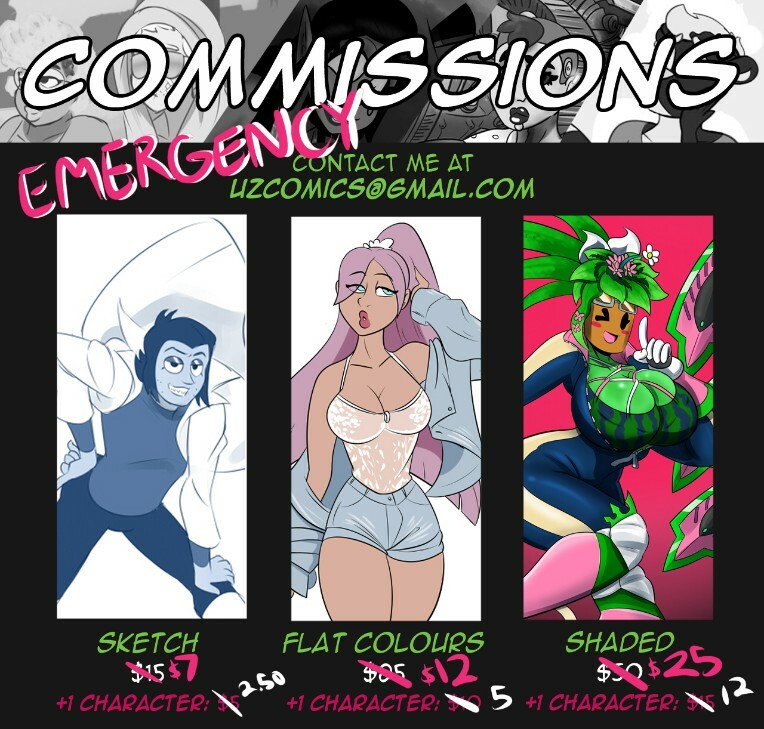 If you want to commission me, here's the important details: 
Can Draw
Original Characters
Fanart
Humanoid Monsters and Aliens
Anthro (please ask me about this)
Mild Gore (blood and wounds are okay)
NSFW
Can not Draw
Animals, furry
Mecha, heavy armor
Some kinks (ask me)
Heavy Gore
Any gross stuff
-Fanart is fine with me but I want to know what franchise they're from with links or videos so I can get a feel for who they are as characters.
-References I will need detailed image references to work with, even if the character is from a text based work. And then unless asked exactly I will decide how the character is depicted. If you want certain emotions, poses or clothing I will need references for those too.
- I do the pay first/ draw second way of practice. Paypal is a must and USD is the preferred currency but the equivalent currency is acceptable. Provide your Paypal email and I will send you an invoice. Once I'm paid in full I will start. 
- The usual amount of time it would take to finish would be within a week or two depending on the project. After I'm finished I will send you the JPG and PSD files of the project. As well I would like to post to my art blog and various other social media.