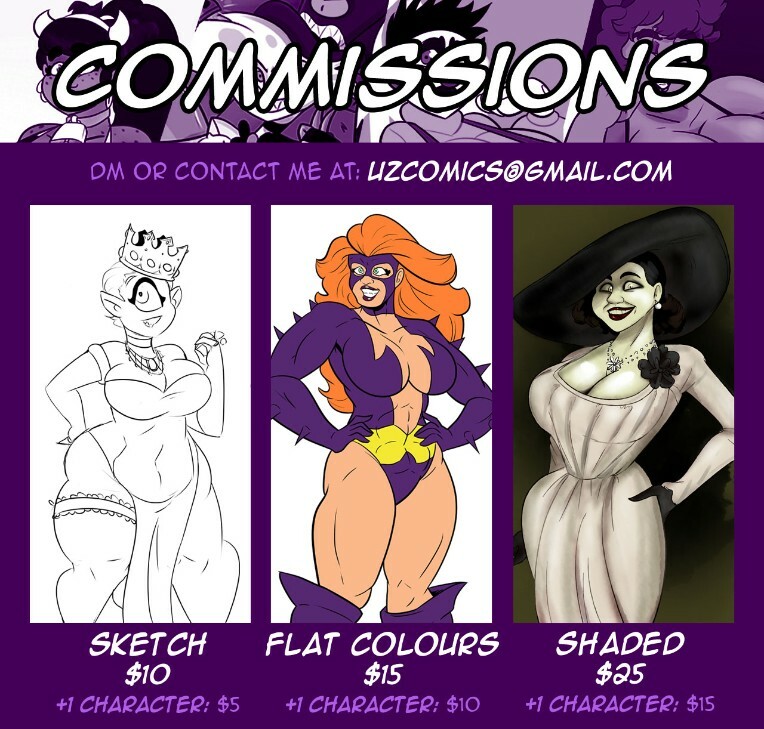 If you want to commission me, here's the important details: 
Can Do:
OC's
Character's from other media
Mild NSFW (nudity, suggestive themes)
Can't Do:
Explicit Pornographics
Heavy Gore 
Mecha
-Backgrounds will depend based on complexity and may cost extra
-Fanart is fine with me but I want to know what franchise they're from with links or videos so I can get a feel for who they are as characters.
-References I will need detailed image references to work with, even if the character is from a text based work. And then unless asked exactly I will decide how the character is depicted. If you want certain emotions, poses or clothing I will need references for those too.
- I do the pay first/ draw second way of practice. Paypal is a must and USD is the preferred currency but the equivalent currency is acceptable. Provide your Paypal email and I will send you an invoice. Once I'm paid in full I will start. 
- The usual amount of time it would take to finish would be within a week or two depending on the project. After I'm finished I will send you the JPG and PSD files of the project. As well I would like to post to my art blog and various other social media.